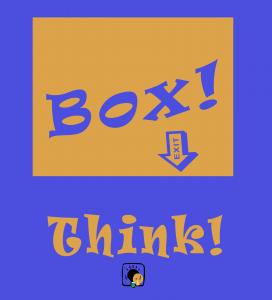 I wrote a series of Marketing on the Cheap articles and they are still out there around the net. If you search Google for Marketing on the Cheap by Floyd Snyder you should find most of them. These were original articles that I wrote for Strictly Business Magazine, a monthly publication I use to own. This was written in 2002 I think so it is a bit time dated and you need to keep that in mind. But the concept is still valid. At one time I had several hundred or a thousand articles on what was then the four major article circulation sites. All of these articles had been picked up and reprinted on any number of websites. I used to be a major player in the Day Trading craze that swept the nation a few years back and I have tried to remove most of those articles because I get tired of being asked for stock tips. lol

Marketing on the Cheap: Write? Right!!

We all know the value of writing articles for promoting your website or online store. However, writing articles to promote your old-fashioned, traditional brick and mortar business has been around forever.

Contact your local newspapers, and chances are, depending on what business you are in, they may be interested in giving you your own column. Most small or medium-sized media markets will have at least one daily serving the communities and probably at least one weekly newspaper. Offer to supply a weekly or even a monthly column for free. They are always looking for editorial content and "free" is always attractive. Be careful about a daily commitment, this can get overly demanding in a hurry.

It may be a little more difficult to approach the Los Angeles Times or the New York Times, but in major media markets, there is any number of regional weeklies that can be approached.

Other considerations may be regional or even national trade publications, Chamber of Commerce newsletter or other professional associations and organizations you may belong to.

If you can't get the column for free, don't be afraid to pay for it. But make sure the layout is designed to look as much as possible like a regular story or editorial content. The paper will probably require that you put some sort of disclaimer on your column like the word "advertising", but this is not a big deal.
Have a professional photo taken and include it in your articles whenever possible. Don't use your high school photo or one that is touched up to make you look totally different than you actually do. You are trying to build recognition and credibility. After your column has run for some time, you will be surprised how many people will easily recognize you. People like to do business with people they know.

Okay, so now you have own column; make good use of it. Give it value. Do not make it a blatant advertisement and/or sales pitch. In fact, except on extremely rare occasions, you probably don't want to sell anything directly in your column at all. You want to write real content, stories that are either of real value or entertaining. I had a friend once that owned a restaurant. He paid to have his own column in our local newspaper. He never once wrote a story about his own restaurant. Instead, he wrote about his world travels, famous chefs, and the wonderful restaurants he had enjoyed.

Another approach you may want to consider is a "How To" column. I once supplied a weekly column for an art gallery/picture-framing studio. We wrote a series of how to buy and frame your own artwork.

Check your local newspaper and you will no doubt see examples. If you are writing the column for the newspaper and not paying for it, make sure you retain editorial control and copyright to the work. If you are paying for insertion, ask your ad representative or ad agency for samples. As you travel around, pick up the local newspapers in the area you are visiting and see what others are doing.

If you don't have the time or the feel you are not capable of writing your own column, check with an ad agency. You should be able to find one that provides this service. If you belong to a professional association, check with them and see if they supply "ghost" stories. I have worked with accountants, stockbrokers, lawyers, and others using ghost stories.

I will suggest that if you are not writing the story yourself, you may want to avoid the byline that says "by" and use "furnished by" or "supplied by" or something of that nature. The last thing you want to do is get caught taking credit for writing something someone else wrote. If you pay a copywriter for the original copy, this is not as likely to happen. But if you use ghost stories from an association, you are more then likely not going to have exclusivity. Someone in another publication may be running the same story.

When you start this project, think long term. It takes a commitment. It will take some time to build readership. You are establishing yourself as an expert in your field to people that don't know you. This will not happen overnight.

I mentioned retaining editorial control and copyright. After you have created a number of columns and/or stories, you may want to consider putting them all together in a book. Keep this in mind in the early stages. If you are working with a ghostwriter or ad agency, make sure they understand your intentions so proper preparations can be made and taken into consideration from the very beginning. If your traditional non-web based business does have a website, and it should have, make sure you prepare your writings for distribution on the net as well.
Once you start writing you can use the materials in any number of different ways.

So go write something!