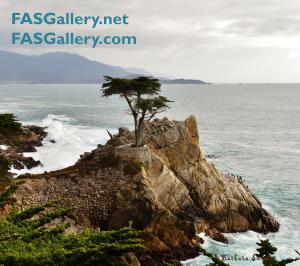 So, you have X number of images, every one of them is very desirable and very sellable.

You have accumulated a significant number of features, likes, comments, followers, and favorites. You have joined dozens of groups and entered all the contests you can. However you still only have a few numbers of views and very few, if any, sales in the time that you have been here. So what are you doing wrong?

You are working hard at all the wrong things, IMHO.

The way FAA was set up in the beginning, all of those things meant something. There was no really famous or well-known artist here at that time. There were no large galleries and there was a mere fraction of the number of members and images. If you had good art and you worked the system and did some outside marketing, you were able to work your way up in the FAA search.

That is how most of the people that are selling and posting in the treads got to where they are in the search and because they are still collecting likes and favorites and features and etc, etc. they are still fairly high up in the rankings. In effect, these people have a giant lead on the rest of us that just got here the last year or two. Their 'leg up' or head start in the search ranking is contributing a great deal to their success. And that means sales and that puts them even higher in the search ranking. There is no doubt in my mind that if they had to start from scratch today, most if not all of them would be struggling just like everyone else because none of these people posting, are famous or have much if any following outside of FAA.

So how is a person to catch up? There are thousands of large sellers that have thousands of likes, favorites, comments, etc. And they are still collecting them. And they are collecting them at a significantly faster rate than you or I or any of the new people. The fact of the matter is you can't catch up. In fact, some of the people that were once much larger sellers are slipping big time in the rankings and sales. You see them saying that in the treads all the time. But they are also still trying to do it the same way they did it before. And it is not working for them. They admit that themselves in the dozens of threads they keep opening. And it is not ever going to work for them the same way it once did.

Does that mean we should all give up? No, not at all. But we must work smarter not harder.

We have to accept the fact that we cannot like, favorite, feature and all of that other traditional stuff to any significant rankings in the search. But we can sell our way in because sales have a much, much greater weighting in the rankings than all of that other stuff.

Now that seems like a chicken or the egg situation, right? Not at all. And that is why I keep hammering and hammering to get outside of FAA and promote your work and ONLY your ArtistsWebsite. Forget or at least minimize your time working on the likes and favorites and thing. It is simply not the best use of your time.

You need to reach outside of FAA and get your work seen by tens of thousands or millions of people. You need to advertise specific pieces and you need to make sure the links come back to those pieces in your ArtistsWebsite, not to your space in the main FAA site. When you link to the main site, you are exposing your hard-earned, prospective buyer to over 200,00 members and over 7,000,000 images with just one click away.

I know this works. I have been a regular seller here from the first day I started doing uploads. I recognized the problem with trying to win the battle for search ranking very early on and I decided I was not going to play that game. My sales have pretty much gone up month over month for each month I have been here. I did it by working smarter not harder. I have been able to gain first-page ranking on several specific images. I see it as no small coincidence at all that they are some of the images that I have advertised the most.

I am not saying to totally ignore the search, keywording, and descriptions. Anyone has at least a small chance of someone paging deep enough through several pages of results that each search returns and being found. I think everyone should do the best job they can on keywording and descriptions but then let the search take care of itself.

Now that said, I am not anywhere near as large a seller as the big guys, not anywhere close. That is not my goal. My goal is to make regular sales day in and day out. And I am doing that. I am doing that by spending time adverting and promoting outside FAA. I don't pay any attention to trying to gain search ranking with any other method other than selling through that advertising. I don't chase that other thing, enter groups or contests or likes and comments.

I have been selling art prints and originals for over 40 years. I was selling prints online before FAA or Amazon or even before eBay or any of the others. I have made a great deal of money selling what I guess maybe as many as 2 or 3 million prints over the years. So I think I know a little about selling prints and the art market in general.