Barbara and Floyd Snyder Art Exhibit at Los Olivos Wine Merchant and Cafe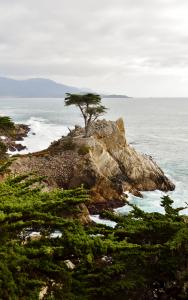 "Peace and Tranquility" by Barbara and Floyd Snyder Art Exhibit at Los Olivos Wine Merchant & Caf

A new show of photographic art by local artists Barbara and Floyd Snyder will be on view at the Los Olivos Cafe from March 2nd through May 4th. This talented married couple has each inspired the other's creative photography over time and their work shows delightfully well together in this exhibit. Each artist works both with original photography and digitally enhanced original photography, largely concentrating on scenes from nature that they feel bring an experience of peace and tranquility to the viewer. The beautiful images on view provide an engaging viewing encounter, and pieces are available for purchase by those who may wish to acquire a work that provides a lyrical commentary on nature's many gifts.

Each artist has worked in very interesting career fields that over time changed and evolved into a concentration on artistic endeavors.

They have owned and operated picture frame studios and art galleries and their backgrounds have informed their art and encouraged them to give attention to their own creativity. They have much to share with those who have the opportunity to view their work.

This exhibit is one of a continuing series of shows made possible by the commitment of the Los Olivos Wine Merchant & Cafe to showcase local art and artists. Santa Ynez Valley Art Association (formerly the Artists Guild SYV), a nonprofit arts organization with over thirty years of history in the area, coordinates and manages the "art without borders" installation in cooperation with the Cafe. A portion of art sales benefits the organization, and these collaborative efforts - a way to keep art alive and accessible in the Santa Ynez Valley.